Software Design
---
3D grid server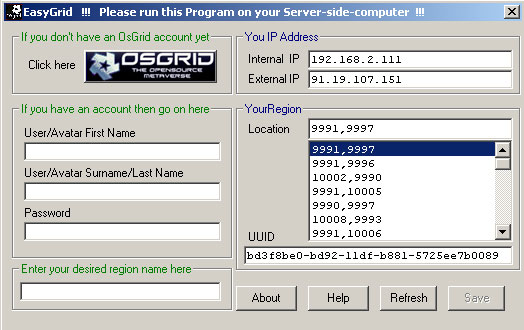 If you need help to get your 3D region connected to OsGrid, this is your tool.
Forget all your annoying experiences you've made before.
Auto Setup your OpenSim server and connect it to OsGrid.
Enter your Login and your desired Region Name

Then Click the Save button and START YOUR SERVER.
It's that simple!
---
MIDIMAX configuration tool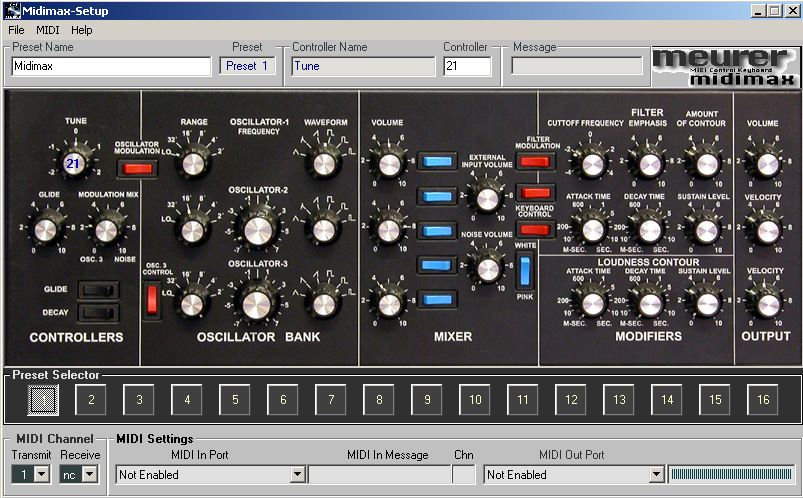 ---
Robikon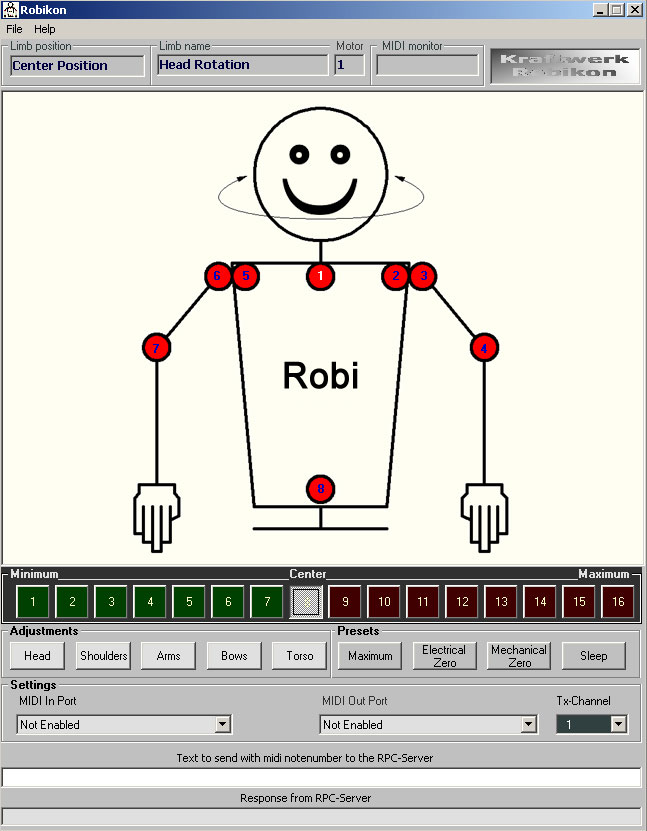 ---
3D Scripting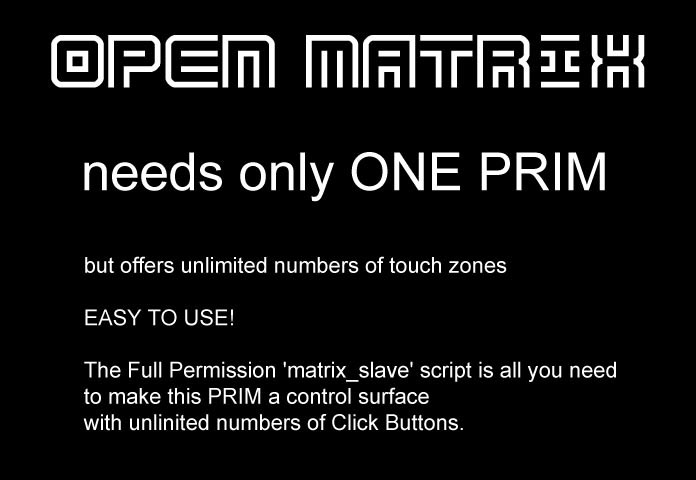 Open Matrix, the script engine that makes a single prim an unlimited touch zone surface.
---
MIDI Time Code Generator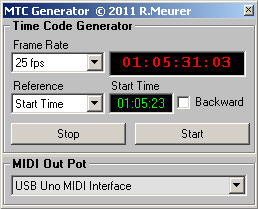 ---
MIDI To OSC To MIDI

MOM is a bidirectional Midi to Lan and Lan To Midi application for Windows XP & Windows7. (also tested with Win7 64-Bit) Using the OSC MIDI short message protocol (16 Bytes per message) Fast enough to stream Timecode from Midi over Lan to Midi. It's a client and a server as well, it's an all in one application. Put a copy of this program onto 2 computers and both of them can receive and send MIDI over lan simultanousely. Not enough? OK, it can stream out OSC to 2 different computers simultaneously. If you'r using an older OSC application as a receiving device, you can switch MOM from the short MIDI message protocol to the OSC standard iiii 4 x 32 bit integer per message, in this case, a single message sends 32 Bytes instead of 16 Bytes But still fast enough to stream Quarter Frame Time Code from MIDI over Lan to MIDI. Streaming Time Code is the only unidirectional case to avoid dropped frames. (MIDI IN of the TimeCode sender will be temporarily disabled) All other MIDI functions e.g. Pitchbender, Aftertouch ... or what ever, is a walk in the park. Of course all settings can be saved.