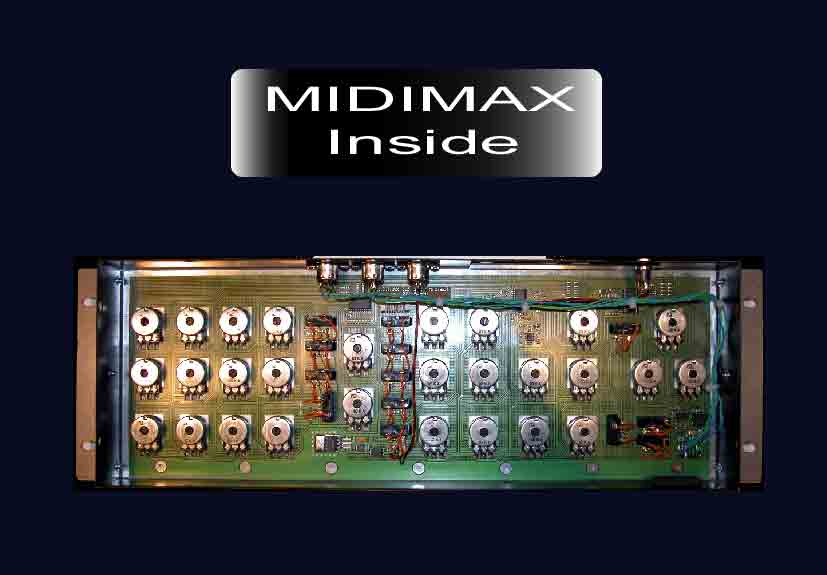 Das Innenleben des Midimax Hardware Controllers besteht aus einem hochwertigen, robusten Multilayer Mainboard mit maschinell bestückten SMD-Komponenten. Alle High End Präzisionsregler-, und Schalter sind mit äußerster Sorgfalt von Hand bestückt, verlötet und verdrahtet. Bei den 11 farbigen Wippschaltern handelt es sich um industriell gefertigte Sonderanfertigung in limitierter Auflage. Diese Schalter wurden speziell für uns nach eng tolerierten Vorgaben in England gefertigt. Für den unwahrscheinlichen Fall eines Defektes haben wir hiervon reichhaltig Vorrat an Lager. Alle weiteren Bauteile sind industrielle Standard Artikel. Jeder Midimax Controller ist mit einer Individualnummer versehen. Diese befindet sich auf der Rückseite des Gehäuses, auf dem Mainboard und im Sourcecode der CPU wo sie mit Hilfe unserer Setup Software ausgelesen werden kann.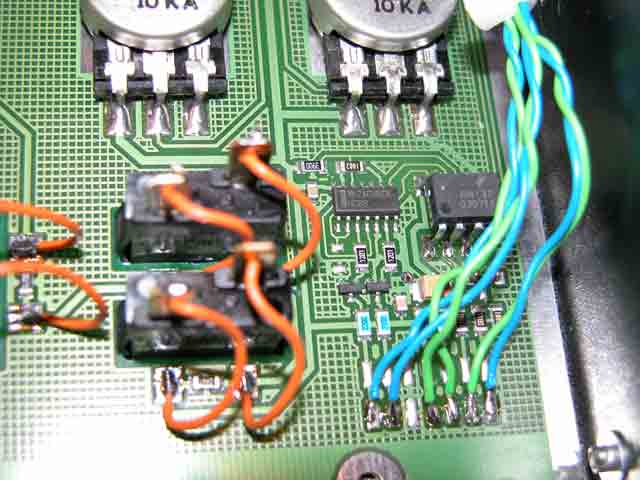 The heart of the Midimax controller box is a high quality; duty multilayer main board with robot mounted and soldered SMD-components. All high end precision rotary pods and switches are mounted, wired, soldered and adjusted manually with the most common Quality control. The red and blue colour switches are specially designed by midisoft.de and produced in England under an extreme narrow focus of specification and limited series to be an exclusive part of Midimax. We suggest a lifetime availability of those spare parts. All other parts are industry standard parts. Each Midimax controller has an individual identification code in 3 different areas. 1st at the rear panel of the controller box. 2nd on the main board. 3rd inside the CPU where you can request it with our Setup Software.
---
Copyright (c) 2003 by Midisoft http://www.midisoft.de.
Technische Spezifikationen können sich ohne vorherige Ankündigung ändern.
Produktnamen sind eingetragene Warenzeichen der jeweiligen Inhaber.