Handheld MIDI MONITOR, ANALYZER for professional crew members on stage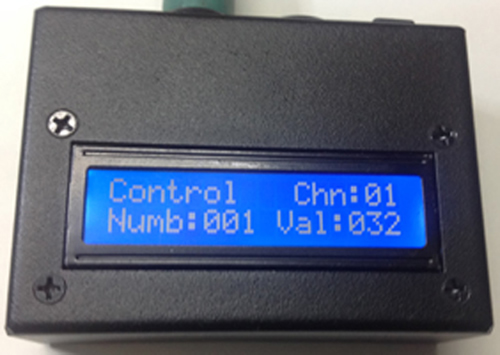 MIDI hand held analyzer in a solid metal case for professional usage on stage.

The helper in need when you have to get results quickly.


Professionals know the scenario, something strange happens with the MIDI system.

Now it's times to check out what happens and Need to get fast results.
Starting the Computer, iPad or what ever and searching the damn MIDI Interface, Power supply, connect, install drivers, no internet access ..... what ever.... boooooooooo
No, never ever again.
Just plug in the MIDI-Monitor / Analyzer and get success.


This is where the handheld MIDI MONITOR is made for.

Switch on and get started.

So, if it should be professional then there's no alternative.
_________________________________________
Handheld MIDI MONITOR
in stabilem Metallgehäuse für den professionellen live Einsatz auf der Bühne.
Der Helfer in der Not wenn man schnell zu Ergebnissen kommen muss.
Profis kennen das Szenario, irgend etwas mit dem MIDI-System stimmt nicht.
Jetzt mal eben schnell prüfen wo es klemmt aber wie, mal eben einen Rechner, Notebook, iPad ... hochfahren,
MIDI-Interface suchen, finden, anschließen,Treiber installieren, kein Internetzugang.....
Schluss damit.
Hier kommt der Handheld MIDI MONITOR zum Einsatz.
Einschalten und loslegen.
Wenn's also professionell sein soll dann gib't keine Alternative.